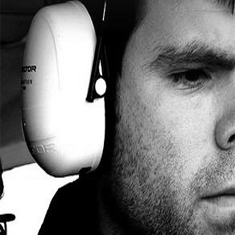 Nils Danielsson from Sweden, aka Hardcell, came in contact with electronic music in the early 90's and within short time he discovered techno. Inspired by the trax he heard and the spirit of techno parties, making music became the only natural progression.
Hardcell was soon to be a frequent act at underground parties in Stockholm and around the rest of Sweden. The main theme in his work (as well in the studio as by the decks) has been - and still is - the search for the feeling that is 'techno'. The Hardcell interpretation is driving and funky, yet filled with soul.
He put most of his early work out on Diode Music and the Skunkworks project, gradually widening his spectre to include releases and remixes for a number of international top labels including Blackout Audio. He also started a project for melodic tech-house under the name of Nils Danielsson. The have been numerous co-producions with Johan Bacto and the Devil's Choice project - supplying floors all over with dark cuts and deep workouts.