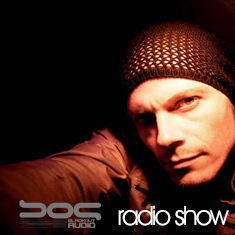 BOA Radio Show 023 | Cari Lekebusch
Cari Lekebusch is a Stockholm-based sound architect alongsides other Swedish Techno profiles like Adam Beyer, Joel Mull, Alexi Delano and Jesper Dahlbäck. He has borne many pseudonyms over the course of his illustrious career to date including Fred, Mr Barth, Braincell, Shape Changer, Vector, and The Mantis to name a select few.
Some of his earliest musical influences include James Brown, Ralph Lundsten, Herbie Hancock, African Bambaata, Egyptian Lover, Chris "The Glove" Taylor, Kraftwerk, Mantronix as well as many of the hip-hop and electro sounds that emerged during the eighties.

In 1994 he made his first releases on his inaugural label – Hybrid Sound Architectures, which later became known as H. Productions (a.k.a. H-Prod). He also had releases on another notable Swedish label at the time under his Vector and Rotortype monikers - Planet Rhythm. During this period Cari continued to expand his studio, known as HP HQ (H. Productions Headquarters) by enhancing his collection of various electronic gear including drum machines, audio processors and synthesizers. The launch of his own imprint enabled him to delve into his creative freedom at the utmost level of innovation and quality, acting as a core platform for his artistic visions. His efforts in the studio at the time came to fruition as numerous other pseudonyms were unveiled throughout this period including Phunkey Rhythm Doctor, Agent Orange, Mr. Barth and Braincell.

Shortly afterwards his productions began appearing on other influential Swedish labels such as Adam Beyer's Code Red and Drumcode, something which continued over the next decade as fellow compatriots continued to make their mark globally launching scores of other labels such as Jericho, Corb, Truesoul and Svek. Frequent collaborations with other artists occurred at the time not only in the studio but also while on tour, either alongside countrymen during label nights or for select tours such as with Adam Beyer in 1998, which showcased a rare live performance to audiences on multiple continents.

Subsequent years were peppered with many notable career highlights at the time including his first appearances in Asia and Australia, several North American tours plus an assortment of releases that garnered wide critical acclaim and helped to inspire a generation of producers. During the last half of that decade, Cari was a key ambassador in exporting the techno beats that proliferated from his homeland, a term which was then aptly coined by many as 'Swedish Techno'.

In addition to many other various label projects Cari has been involved with, he has continued to evolve the H. Production family of labels which ultimately led to the creation of Kaun Trax, Djupt, Audio Mekanixc, KGB, Trainspotters Nightmare, Audio Pollution and Grundtakt - an experimental hip hop label.