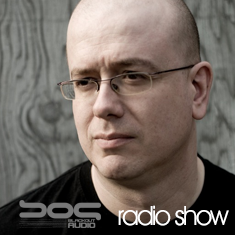 BOA Radio Show 012 | Paul Mac
Paul runs and records for Stimulus and C-Side records as well as a host of other labels. After following the seemingly amazingly familiar UK path of electro/hip hop/acid house/techno it has now been nearly 19 years since Paul Mac started dj'ing and he has been producing for nearly 12, having recorded for over 50 labels and with nearly 120 release's to his name.
The past couple of years have seen Paul's profile raise dramatically thanks mainly to high profile releases on Sino, Intec, Theory, Tronic, and Ingoma plus a handful of tours to the likes of Brazil, Venezuela, Columbia, Japan and his residency's at the Split and Retro-vert parties in London.
He has said in interview that it was necessary to use a number of aliases during more productive phases of his career. Some of his pseudonyms are unusual names, but they are all copied from real people, for example Eddie Fiola was a famous BMX stunt-rider in the 80's.

Paul recently completed his third studio album for Ben Sim's Ingoma label.

Recorded: 8th March 2006