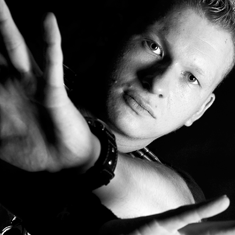 Brainshaker aka Robert Natus
Robert Natus aka Brainshaker is a man who not only knows his own mind but continuously sets new standards. His success is down to his strict principle of 'self creation' - everything is made by himself, for himself. With intense energy he has styled his own empire. And rightly so.
He has produced more than hundred of his own releases, as well remixes - all with pure imagination. Whether it's under his project name 'Pneumatik' or 'Brainshaker', Robert makes outstanding music. His debut album with the title 'Straight was a major highlight as well as his remix of DJ Rush's global hit 'Get on up'
A popular DJ and producer in Germany with a loyal following - proved by overcrowded dance floors in worldwide clubs and events.