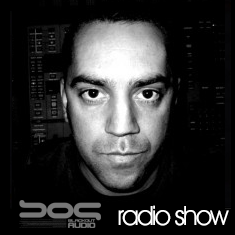 BOA Radio Show 022 | Makaton
Birmingham born Makaton has greatly contributed to the city's reputation of the industrial techno stronghold. Starting with 1999 Makaton's own label Rodz-Konez has been serving as the sole outlet for his one-of-the-kind sound apart from a couple of recent releases put out by Token and RSB.
Although Makaton's music can generally be described as dark and industrial there's a lot of variety and progression to be heard throughout his releases as it's all about pushing foward for the man. Having no interest in DJing Makaton is known for his expressive live sets with a heavy peak hour dancefloor appeal.