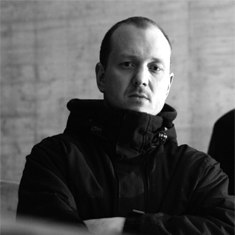 True veteran Dean Rodell has been involved in underground music since the early 90's and has been the man behind dozens of innovative, genre-fusing records and remixes on many of the worlds leading techno labels. More recently Dean´s innovative approach to music has led him to branch out into the worlds of drum & bass and dubstep.
In 2004 he created Subdivision to house a family of labels and artists involved in all the scenes he loves in the pursuit of musical innovation. This inventive approach has led Dean to work with many leading producers such as Current Value, The Panacea, Glenn Wilson, Patrik Skoog, DJ Ogi, Stafan Ehrlin & Cooh to mention but a few. Deans has also worked with dub producer Raiden as 'The Dying Punks' - the truest crossover of techno & dub and one of the most prominent acts on the 'Technoid' dnb scene.
Outside the studio Dean´s famed live performances see him headlining clubs all over Europe, playing either techno, dnb or dubstep - always destroying dance floors and pushing the sonic boundaries. Deans project to keep an eye out for is the pinnacle of what he set out to do - Subdivision. Bringing together artists from many of the scenes that he has been involved in to create a band/live act that fuses their styles.