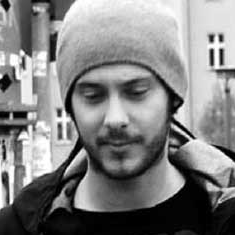 Patrik Skoog isn't only one of the youngest veteran techno and house producers from Sweden, he's also one of the most interesting and inspired.Though incredibly versatile, the sustained energy in his sets and productions are equally exceptional. Patrik also produces under the name Agaric and he established the Club Tracks 10" series on his label We Are.
Besides his own stellar productions, collaborations with close friends Shonky, Walker Barnard, Ed Davenport, and Beaner have also graced the Club Tracks series.
International support has come from leading DJs like Richie Hawtin, Seth Troxler, Loco Dice, Ben Klock, Luciano, Joris Voorn, Magda, Laurent Garnier, Sven Väth, and Adam Beyer. Above all, his productions were championed by Josh Wink, who went on to sign his album debut to his Ovum imprint.
After more than 100 vinyl releases, Patrik Skoog can look back at quite a history:
His harder Techno project Headroom on his label Native Diffusion, releases on Synewave, Loop, and many more long forgotten underground labels in the 90s and early 2000s left his first mark for those who know.
From 2005 on, he evolved into his deeper Agaric project, with releases on his internationally celebrated We Are label, Adam Beyer's Drumcode, Truesoul & Mad Eye, Raum…Musik, Sunset Diskos, Nummer, Kontra Musik, Treibstoff and Liebe Detail.
As a technical DJ with a magical sense for momentum and selection, he's been playing worldwide for more than 10 years, while his equally as stellar Live sets are one of the few that can rock a crowd throughout its duration. Relocating to Berlin in 2007, he quickly established himself as a celebrated constant inspiration, be it for extended Bar25 after hour sets, or club nights in Watergate, Arena, and Berghain's Panoramabar, where he now holds his We Are label nights.
Agaric's mature, yet free floating approach to club music culture promises not only sweaty nights (and days) on the floor, but also peace of mind and revelation for the searching soul.