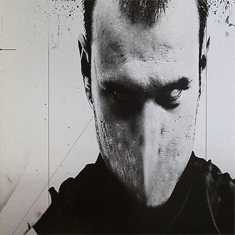 DJ Ogi got into the Croatian electronic music scene in 1995. He is the founder of Rijeka's techno scene and also one of the leading artists in todays Croatian electronic music scene. He's an associate of the 'X-music' show and one of the starters of the 'Energetica Music' show, both at Radio Crikvenica. Being a proud member of 'Energetica Team', an organization for promoting electronic music, Ogi was one of the people who organized one of the greatest open air festivals in Croatia, 'Exotica'.
His style has always been based on techno, and even today it's a combination of pumping techno and dark elements, marked and well rounded with his beastly mixing technique on 3 decks. His sets have been heard at parties such as Dance Valley a Spaarnwoude, Love Parade in Berlin, Montagood a Lleida, MTV Valkana Beach Festival 08 at Grobnik, Citadela and Imperium in Brno, Cosmo in Firenze, Opposite Xpression in Balaguer, Liberty White and Footworxx in Oostende, Paradog in Senica, Massacrate in Ljubljana, in clubs like Lov.e in Sao Paolo, Zoreks in Lleida, Florida 135 in Fraga, Maracana and Central Park in Florence, Blau in Girona, Baby O New Life in Ilz, Cinema in Kiev, Ambasada Gavioli in Izola, Lagoa in Menen, Inbox and k4 in Ljubljana, Factory in London, Dom In Berg in Graz, Habitat in Barcelona, Cazin and Tunel in Linz, Fabrik in Ostrava, Suburbia in Udine, Goin in Kempten, ExExtreme in Bratislava, and of course, in many Croatian clubs such as Tesla, Colosseum, Boogaloo, The Best, Monvi etc.
Besides being a very successful DJ, Ogi's music has been published on 70 different releases - labels like Submission, Nerven, Cardiac Arrest, Planet Rhythm, Patterns, Blackout Audio, Own Stile, Armatura, FK Rec., Compressed, Arms, Corporate, BBWS, Tridonic, Wired, Hard Noiz, Polymeric, Technopride, Mental Tortment, Subviolenz, Gobsmacked, Primary Instinct, Fattalic Resignation, GAD X Cell, H.U.T., Technosforza, Giant and Dwarf, Northwest Dynamics, Centerfire, Holzplatten and Compound.