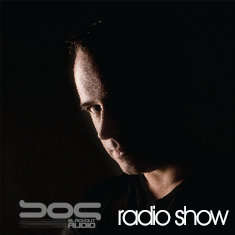 BOA Radio Show 006 | Christian Smith
Part of the burgeoning Swedish scene centered mainly in Stockholm, where Christian Smith has taken a long road to his esteemed position as arguably the premier producer of the gray area between house and techno, often described as tech-house. His career began at the age of 15, when he saw Sven Väth spin at Dorian Gray in Frankfurt.
Soon he was spinning records, and he moved to New York in 1989, instantly submerging himself into the exciting electronic dance music sounds coming out of Chicago, Detroit, and New York at this time. It wasn't long before he was a regular on the American circuit, but just as he was reaching the summit of his popularity in America, he returned to his birthplace in Sweden and joined that country's exploding scene, alongside peers such as Adam Beyer and Cari Lekebusch.

Similar to Lekebusch, Smith has illustrated a dual commitment to both house and techno -- usually a bad career move -- that has surprisingly still allowed him to find fame with his tracks that seem a compromise between the more pounding side of house and the more tribal sound of techno. His first release appeared in 1991, and since then he has recorded for labels as renowned as Yoshitoshi, Primevil, Primate, and In-Tec, and including a large number of collaborations with John Selway. In addition to production and DJing, Smith also manages Tronic, his own esteemed label that is home to artists such as Joel Mull and Mistress Barbara, along with Beyer and Lekebusch. In the summer of 2001, Smith released Tronic Treatment, a mix-CD using three turntables and tracks of his own and from an impressive lineup of producers.
Recorded: 24th January 2006.