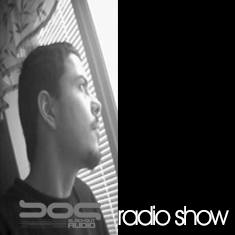 BOA Radio Show 018 | Manuel Fuentess
Blackout Audio's Newcomer Special. Tonight the Blackout Audio Radio Show presents a newcomer in the techno industry: Manuel Fuentess! Located in Sweden, this is one guy who seems to be producing excellent music at the moment. Check him out and see what you think!
Profile: I've been djing for five years, producing for two. I spin techno/tribal house, anything minimal and hard.. oh and funky, definitely funky ;)
Type of DJ: Club, Rave

Styles: Tech-House, Techno

Gear Setup: Triple 1210's Vestax PMC17a @ home - otherwise I play on anything :)
Former Residencies: RTC Stockholm
Influences: Grandmaster Flash, Camaron , Nirvana , Leftfield, Ken Ishii, Cari Lekebusch, David Bowie, Melissa Hetheridge, Latin Kings, on and on...
DJ Since: 1997

Recorded: 19th April 2006