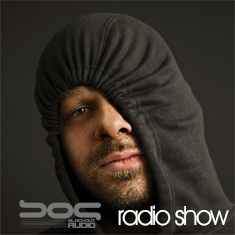 BOA Radio Show 013 | Neil Landstrumm
Starting his professional career in 1994 Neil has released music on several international electronic labels and also worked in the motion graphics field with MTV, Rockstar Games, Jeremy Blake and The Magnificents. To date Landstrumm has released 5 Experimental Electronic albums, 1 Art-Rock-Blues-Beat album, several 12" singles and remixes on labels ranging from Peacefrog, Tresor, Sonic Groove Mosquito, to his own imprint, Scandinavia.
Neil has collaborated with Cristian Vogel, Si Begg, Mike Fellows, Jeremy Blake, Bill Youngman and Tobias Schmidt the best know of which is Sugar Experiment Station. He is living in Edinburgh, Scotland but has recently spent 6 years living in New York soaking up Brooklyn and Queens best in lifestyle, culture and music.

2005 sees Neil at the head of a successful creative factory called Scandinavia producing and releasing music, motion graphics and television Ids and a print-based clothes label. New and uncharted music territories are currently being navigated with new releases lined up on Scandinavia itself and an new album in 2006.

Essentially a live artist, Neil has built his reputation on uncompromising live performances world wide with shows most recently at Batofar-Paris, Tresor-Berlin, Meltpac-Antwerp and Werk-London. Horror_bore beats, Grime, Electro-Techno, UK Bass N Bleep, dribble beat or dirty swing slut-lets stop the pigeons and their holes and get on with whats really going on out there. Landstrumm creates his sub-lo bass n bleep,metallic and melodic clangs and odd funky percussive swing lines all live and in full effect. Whistle crew where are you? It's live electronics at it's very best.

Recorded: 15th March 2006