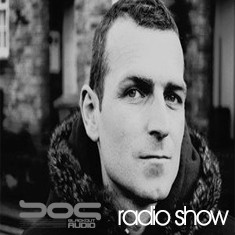 BOA Radio Show 005 | Mark Hawkins
Beginning his career in 1999 with a split EP with Michael Forshaw on the latter's much loved Chan 'n' Mike's label, Hawkins was soon noticed by Saskia Slegers (AKA Miss Djax) for whom he recorded 6 eps on her well known Djax Up Beats imprint.
He has also released on, amongst others, Pro-jex, Mosquito and Hoerspielmusik. Mark has also performed regularly over the past 8 years, both Live and as a DJ in The UK, France, Germany, Holland, Belgium, Switzerland, Malta, Czech Republic, Latvia, Lithuania, Ukraine, Poland, Russia and Australia.
His live-act is hardware only, going against the flow of laptop / ableton sets that have become the standard for so many artists, allowing him to have his own unique, but fat sound.
In 2003 Mark began his own label, Crime, which proved to be a credit to his already impressive history, and featured original and remix work from Si Begg, Bill Youngman, DJ Urban, Michael Forshaw and Rotorik alongside Marks own productions.
2004 brought a move to Berlin which brought fresh influence and experience. Rubbing shoulders with many talented musicians whilst there raised the bar with both ideas and production skills which he applied to both his productions and live performances.

Recorded: 9 January 2006