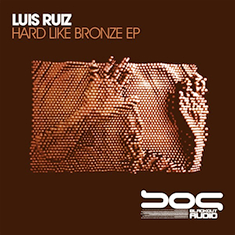 WIN Blackout Audio 020 T-Shirts
To celebrate Blackout Audio's newest release 'Hard Like Bronze' from Argentinian electronics master Luis Ruiz, we're giving away FIVE Limited Edition, one-off, exclusive T-Shirts for the summer outdoor party season that look stunning! There are Gents AND Ladies versions available in a few different colours.
All you have to do to be in with a chance of winning is answer the question below.
Good luck!
UNFORTUNTELY THE COMPETITION IS NOW CLOSED - SORRY!